This is a Google Cloud Translating API page
Cloud Translation API document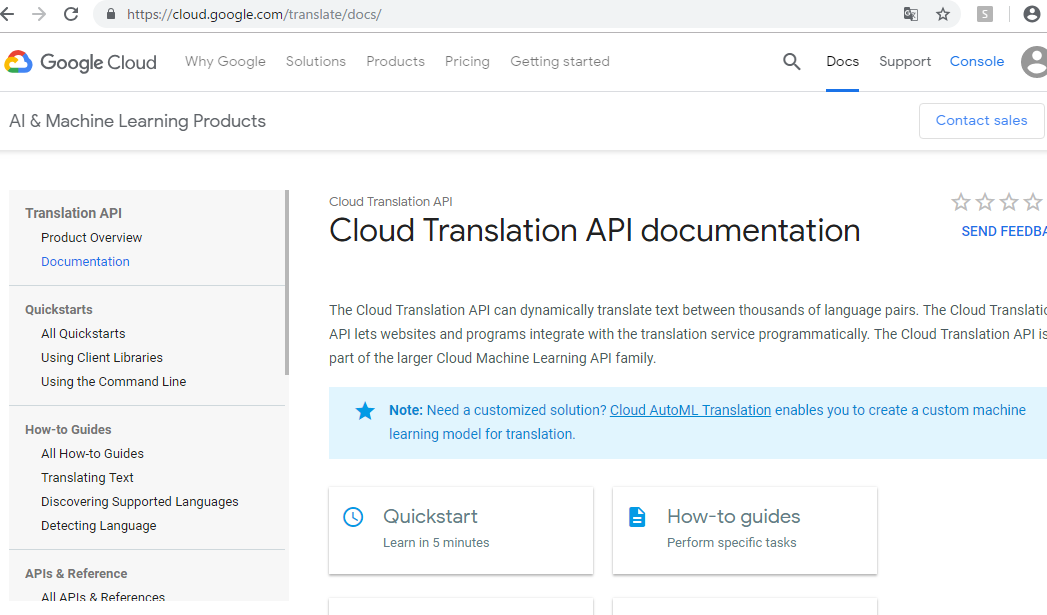 I would like to Transtaion API for slack.
function that to make
– when user write Japanese in slack, slack bot change sentence into English.
Official document
0-1 billion characters(1,000,000,000)
Translation $20 per 1,000,000 characters
Language Detection $20 per 1,000,000 characters
What is language detection?
-> Determine what language is.
What should I do?
-> Check PHP sample for google translation API.
Here is GHE repository and get code.
https://github.com/GoogleCloudPlatform/php-docs-samples/tree/master/translate
Translation API is convenient, but it feel like somewhat expensive.