IBMって、どうなんでしょう?
勝屋さんが元IBMのVCですよね。
とりあえず、翻訳系のサービスが作りたい。
っま、動かしながら考えましょう。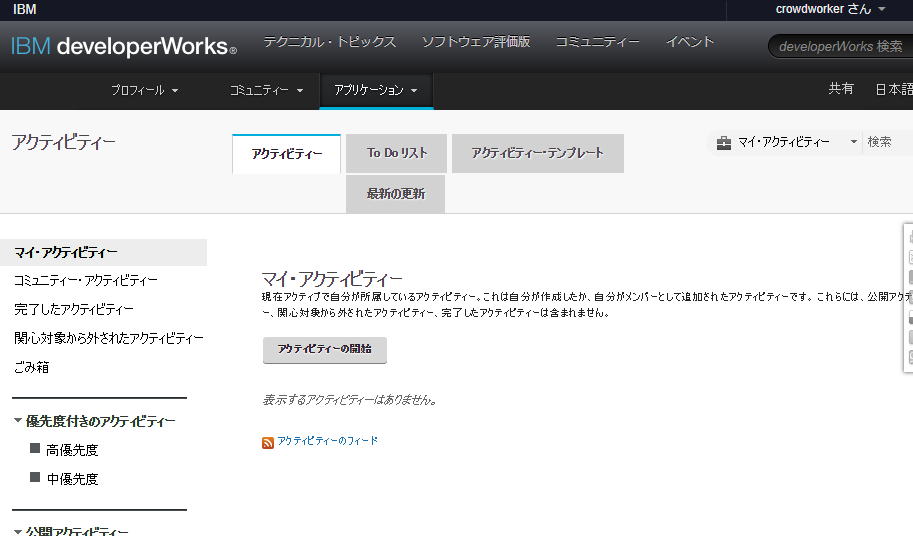 watson APIs Language Translator

The IBM Watson Language Translator service converts text input in one language into a destination language for the end user using background from domain-specific models. Translation is available among Arabic, Chinese (Simplified and Traditional), English, French, Portuguese, German, Spanish, Dutch, Turkish, Russian, Korean, Italian and Polish (some languages may not be available for all domains).

日本語 原文

現在、我が国では、IT投資が活発化するとともに、グローバルな事業展開が一層の拡大傾向にあります。一方で、先端IT技術を活用した新しいビジネスモデルへの需要が高まっています。企業に対しても、持続可能な社会の実現を見据えた投資によってイノベーションを発揮し、事業を通じた社会課題の解決に積極的に取り組んでいくことが求められています。

watson 翻訳結果(英語)
想像以上に悪くない気がする。。

In Japan, IT investment is becoming more active, and global business expansion is becoming more and more expanding.On the other hand, there is a growing demand for new business models using cutting-edge IT technologies.It is also necessary for companies to exert innovation through investment that is a view to realizing a sustainable society, and to actively work on solving social issues through business.

あああああああああああああああああ
Japanese からは Englishしかないいいいいいいいいいいい
というか、英語以外は、ほとんど英語への翻訳しかないですね。